VALLEY FORGE MILITARY ACADEMY
VALLEY FORGE MILITARY ACADEMY
Junior Reserve Of The Corps Platoon Sergeant
Bachelor of Science, Business Administration
FINANCIAL CONTROLLER
Led the accounting & Internal control functions for a $20 Million, 200 room hospitality operation for Harvard University. 
Managed payroll for over 150 employees
Audit Contact with public accountants to assist in their independent audit and tax obligations. 
Managed a team of 4 to complete all accounting functions. 
Reduced average A/R collection period for a Harvard University business unit from 90 days to under 30, by implementing an automated collections system built with SQL Queries and B.I Crystal Reports.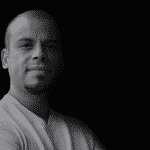 SMALL BUSINESS ACCOUNTANT
Provided tax and accounting services to small businesses on a part time basis while working my full time job. My Client Portfolio included individuals, Venture Capital backed MIT Startups and non profit organizations in the General Boston Area
Interim controller role for day to day accounting cycle management as well as assistance with accounting policies and procedures
QuickBooks implementations, Catch up / Clean Up Bookkeeping Projects
Assistance with year-end audits. Reconciliations and workpaper preparation.
 Advanced reporting using SQL or Excel workpapers reporting on external data.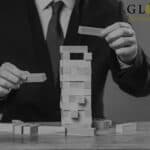 Uncovered a 7 Year $700 thousand dollar lapping scheme at a major Boston Hotel previously undetected by the major name auditing firm in it's past 7 years annual audit.
Senior Financial Analyst
Monthly Consolidated financial reports for top level management with applied analysis. 
Monitor financial statements compliance with US GAAP while factoring in upcoming IFRS adjustments.
Part of the Senior Management Financial reporting team responsible for delivering daily reporting support.
Senior Accountant – Internal Reporting
Work directly with public accounting firm as part of the  audit contact team; manage the Audit Process and aid in ad hoc reporting
Reported using Business Intelligence, Crystal Reports,  & Hyperion Essbase
Master of Science in Accounting

CPA, Co-Founder
Co-founded, developed, and led a team that focused on tax and accounting services for Americans living abroad.
Established a scalable proprietary online platform that allowed compliance with recordkeeping requirements for a paperless office, interact with the client securely and safeguard sensitive data.
The code for the platform continues to evolve and is currently deployed Software as a Service for Boutique CPA firms.
Oversaw a team of Certified Public Accountants, Enrolled agents and 4 support staff to prepare over 1,000 returns per year
Represented delinquent filers before the IRS to help resolve their collection status and become compliant through payment plans, determination of non-collectible status or statute limitations.
Prepared Tax returns under the Offshore Voluntary Disclosure Initiative
CERTIFIED PUBLIC ACCOUNTANT
Massachusetts Board of Public Accountancy, #26,369
All Sections Passed on First and only Attempt, while servicing and growing my client list.

FAR – 89
REG -83
AUD -93
BEC – 89
 Senior Accountant – International Tax 2019 Tax Season
DNI Calculations for the 65 Day Election for Foreign Trusts
Delinquent FBARs for high net worth families.
Controlled Foreign Corporations
Seasonal Signer
Review and sign tax returns working with associates to deliver multi-state, high net worth individual tax returns in a high paced setting.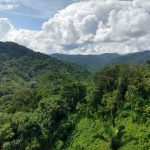 First Self Sufficient Meal
 Following years of hard work, the place I hope to make self sufficient one day gave its first entire, organic meal from its harvest.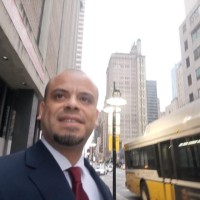 International Tax Return Preparation – multi-year tax return submissions for delinquent returns, including those with international forms (2555, 1116, 5471, 8621, 8938, FBAR).
OVDP, OVDI, Streamlined program Submissions since the first program came out.
Consult directly or via Legal counsel with taxpayers on their tax delinquency
Represent Taxpayers before the IRS
Small Business  Tax and Accounting management; Payroll Reporting, Sales Tax, Monthly Closes, PPP, EIDL